Our tallest box stand, the Sydney, references one of Australia's most famous high-rise structures: the MLC Centre, designed by famed Architect, Harry Seidler.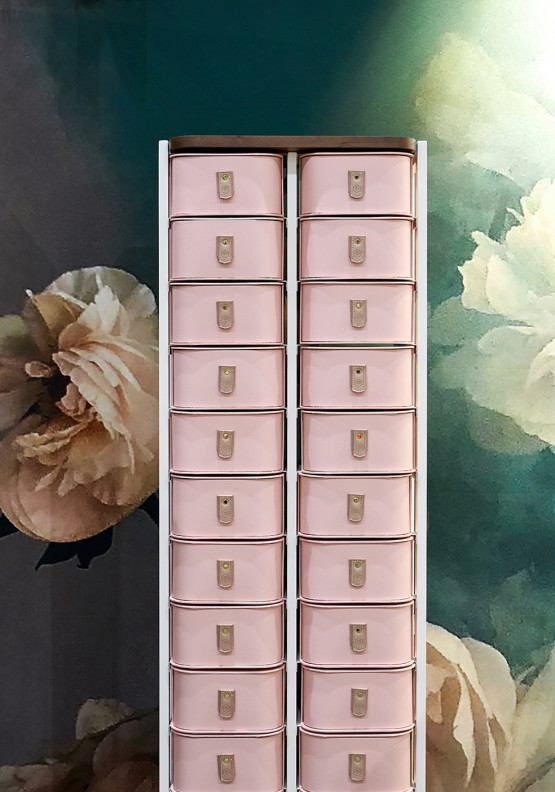 H193.5 x D32 x W52cm
Materials: powder-coated aluminium frame with solid walnut top & 30 white boxes with monogrammed leather pulls. The Sydney's clean, minimalist lines meet luxurious curves, enhancing contemporary & classic interiors alike.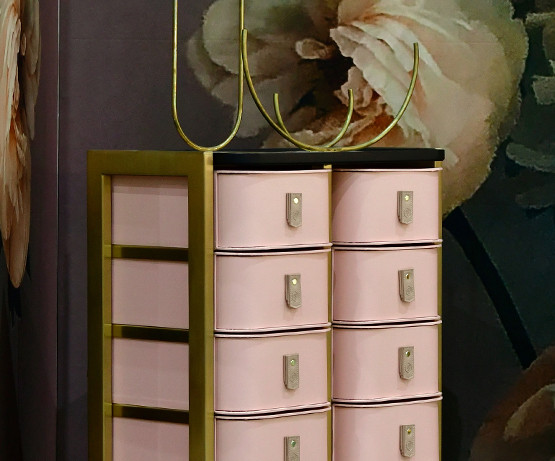 Limited Edition
A powder-coated white aluminium frame supports 30 curved, limited edition rose pink boxes, while the top is finished with the warmth of walnut timber. Each box is crafted from dense, recycled board and hand-wrapped in Sagitine paper, finished with an embossed leather pull.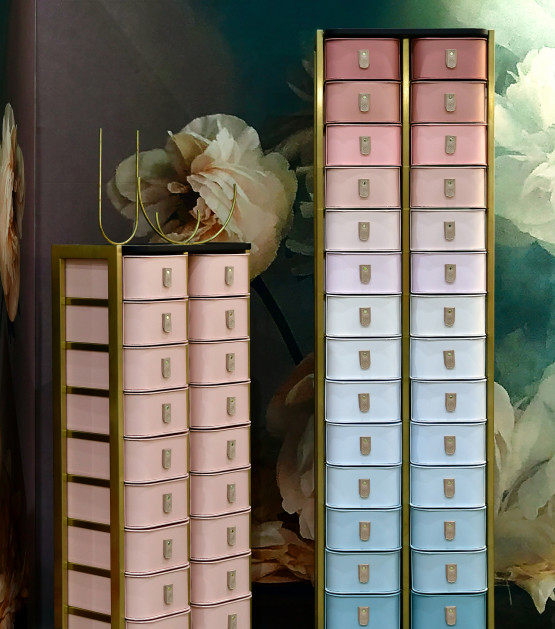 Sydney 30 Box Stand - White & Rose