Each product in the range evokes characteristics akin to its namesake; the New York stand references the sleepless city's skyline, along with its stylish practicality.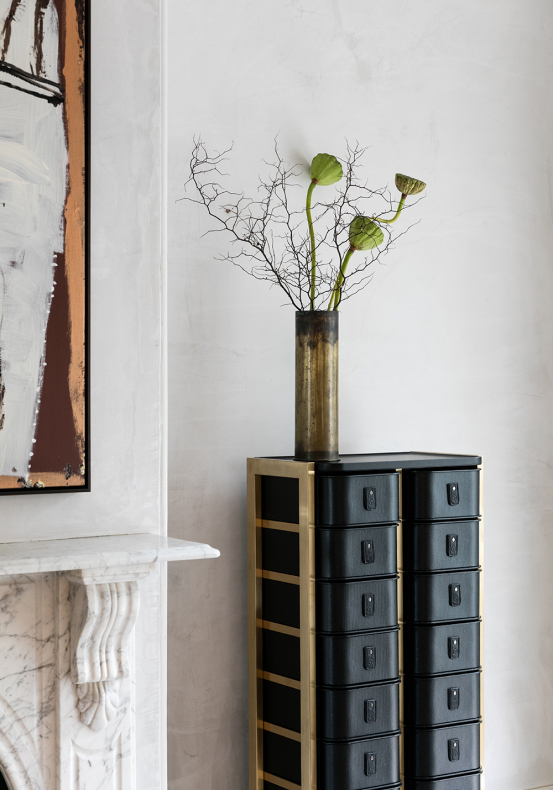 H130 x D32 x W52cm
Brass electro-plated steel frame with black leather top and 20 boxes, finished with monogrammed leather pulls.
Box Dimensions:
L33.5 x W22.5 x H11.9cm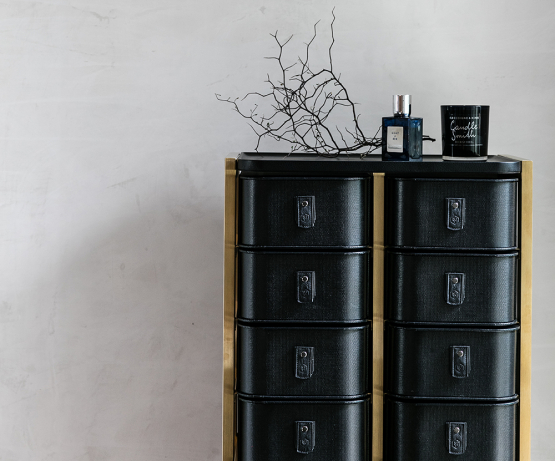 New York, New York
A luxe brass finished steel frame supports 20 curved, art deco-inspired boxes, while the top is finished with chic black leather. Each box is crafted from dense recycled board and hand-wrapped in Sagitine paper, finished with a leather pull, embossed with a monogrammed logo.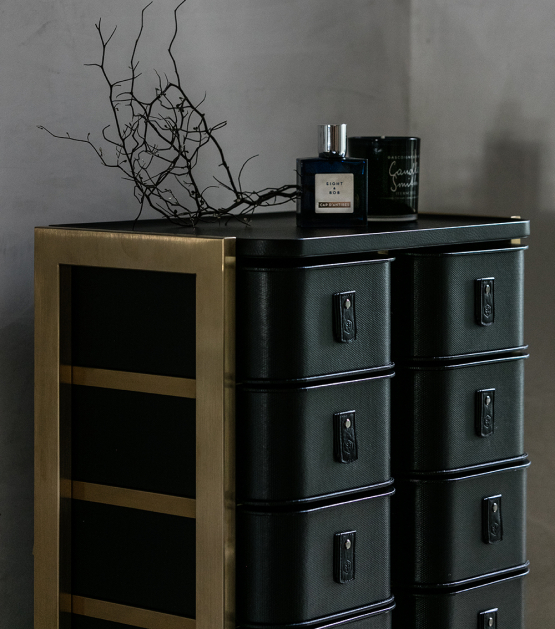 New York 20 Box Stand - Luxe