The Shanghai stand references urban dynamism, with its ability to enhance any room of the home, from the bedroom to the study.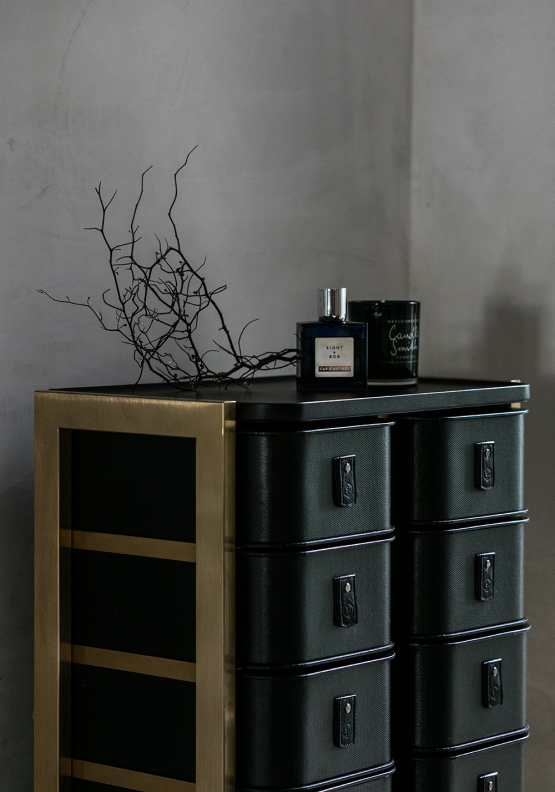 H92 x D32 x W52cm
Materials: Brass electro-plated steel frame with black leather top and 14 boxes, each with monogrammed leather pulls. Care: Do not use abrasive cleaners, rubbing alcohol, astringents, detergents, bleach based cleaners, abrasive cleaning pads or aggressive chemicals on your brass stand. For general cleaning recommend a damp cloth with warm water and a natural plant based detergent. Always wear gloves to avoid finger prints.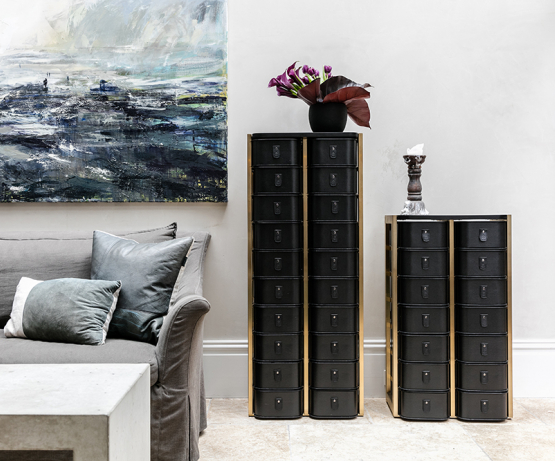 Chic Aesthetics Meet Functionality
Designed with 14 art-deco influenced boxes, the Shanghai Stand offers a luxury storage solution that is equal parts style and function. Featuring a brass metal frame and a chic black leather top, the Shanghai stand enhances the contemporary home or the classic abode with clean, minimalist lines and soft curves. Each box is crafted from dense, recycled board and hand-wrapped in Sagitine paper, finished with an embossed leather pull.

Self Assembly! Quick and Easy, we promise.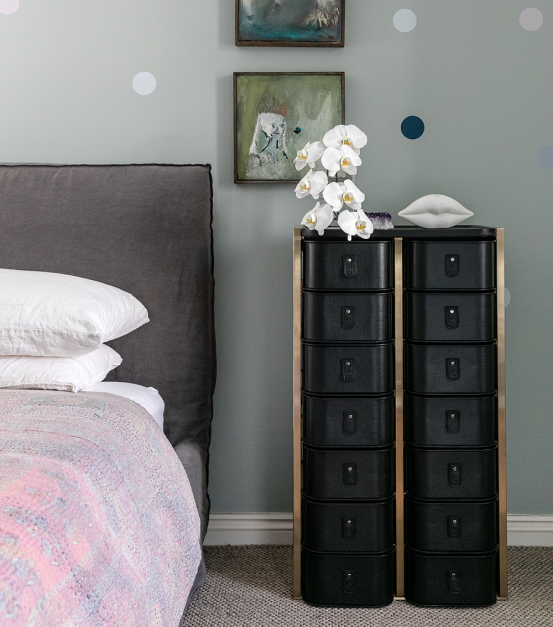 Shanghai 14 Box Stand - Luxe