Each product in our range evokes characteristics akin to its namesake: our smallest stand, the Santiago, references a city surrounded by the high Andes Mountain range.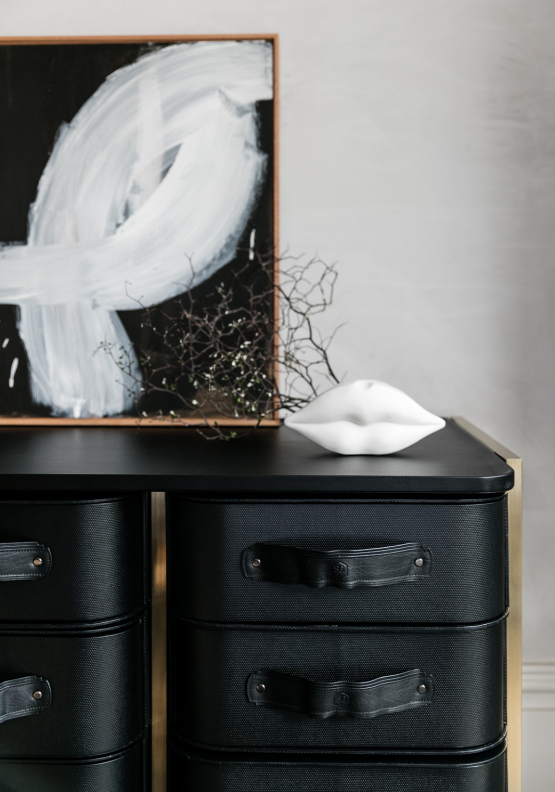 H70x D55 x W86cm
The Santiago stand enhances an interior with compact, space saving charm and no shortage of luxury style. Materials: Brass electro-plated steel stand with chic black leather top and 6 boxes with monogrammed leather handles.
Box Dimensions: 
L59 x W40 x H14cm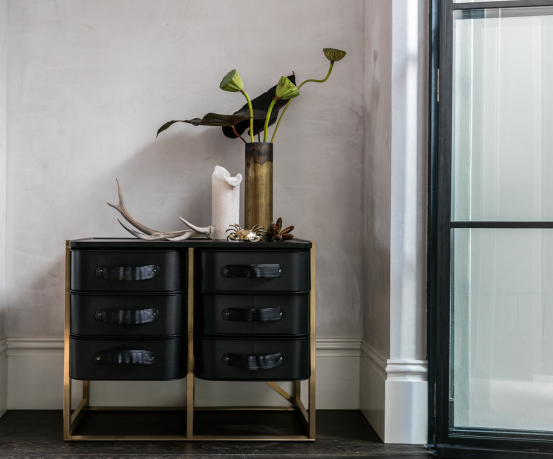 Style Meets Function
The Santiago features  a luxe brass-finished steel frame, supporting 6 curved, art deco-inspired boxes. The top is finished with chic black leather. Each box is crafted from dense, recycled board and hand-wrapped in Sagitine paper, finished with a leather handle embossed with our monogrammed logo.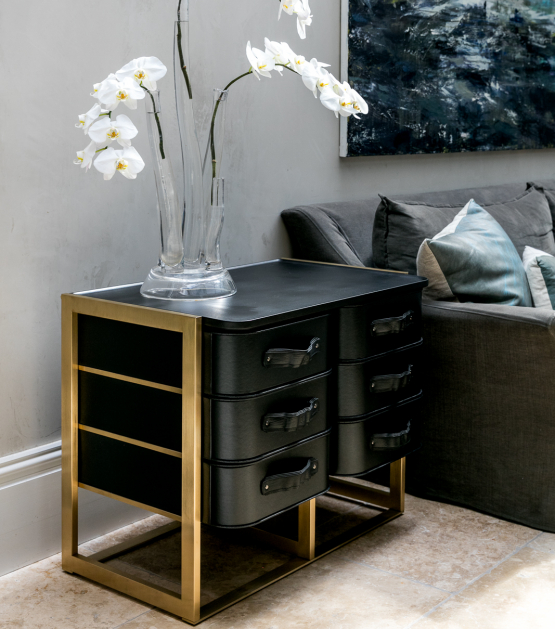 Santiago 6 Box Stand - Luxe