Each product in our range evokes characteristics akin to its namesake: our smallest stand, the Santiago, references a city surrounded by the high Andes Mountain range.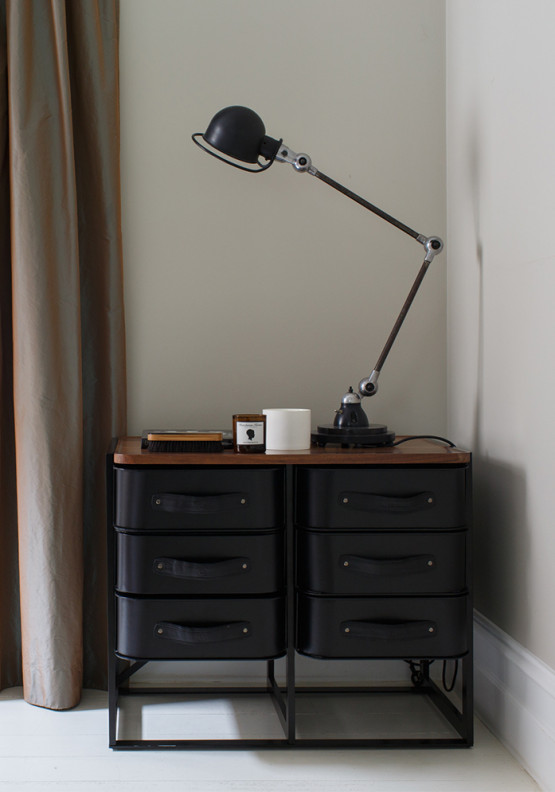 H70 x D55 x W87cm
Powder-coated aluminium frame with walnut timber top and 6 of our Miami boxes. 
Box: 
L39 x W40 x H14cm
Our boxes are made from dense high-quality recycled board and hand-wrapped in Sagitine paper. Our White Santiago Stand is finished with tan leather handles.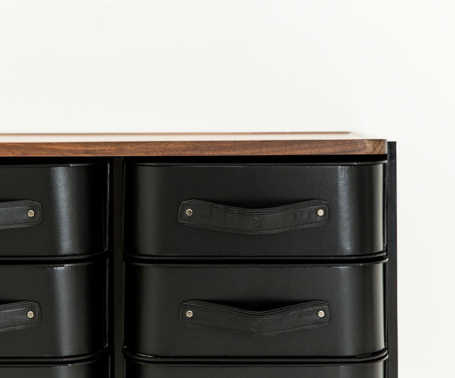 Style Meets Function
Designed with any room of the home in mind, the Santiago Stand offers a stunning storage solution that is perfect for protecting your off-season luxuries or to help organise your daily treasures.
Equal parts style and function, the Santiago Stand features a chic black powder-coated aluminium metal frame with a warm walnut timber top. 
Each box is crafted from dense, recycled board and hand-wrapped in Sagitine paper, then finished with black leather handles. 
Your Santiago Stand is delivered fully self-assembled.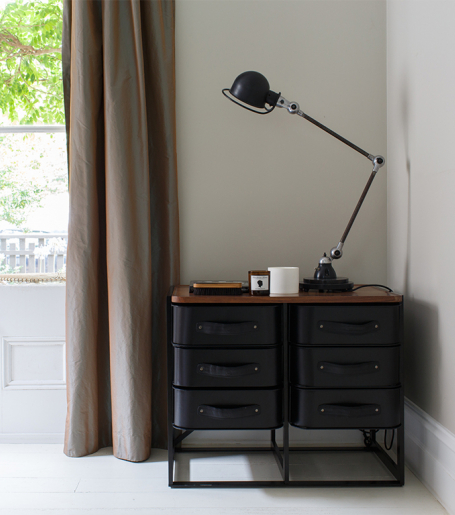 Santiago 6 Box Stand - Black with Black Handles