Preserve off-season treasures, favourite footwear or family heirlooms in the stackable Miami Boxes.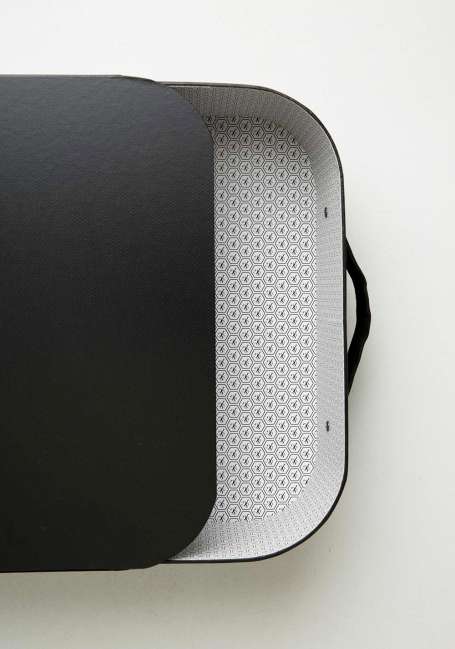 L59 x W40 x H14cm
Ideal for storing any precious treasure, our Maimi storage box is the medium box in the Sagitine range.  Currently only available in a set of 2 boxes with our much-loved single boxes returning soon.  Subscribe to Sagitine for all our updates on restocks new colours and offers.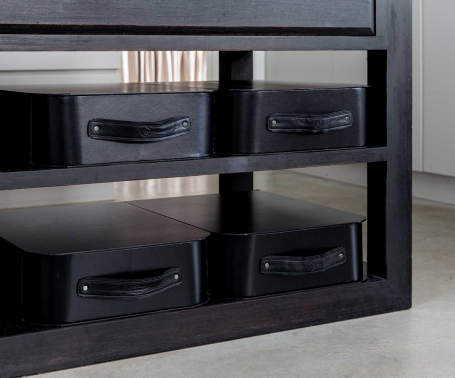 Off-Season Preservation
Whether you want to store your off-season cashmere, or preserve a favourite pair of boots, our stackable Miami medium storage boxes are a chic and functional solution. Crafted from dense board, hand-wrapped in Sagitine paper and finished with a Sagitine leather handle, our Miami boxes offer both stylish and functional.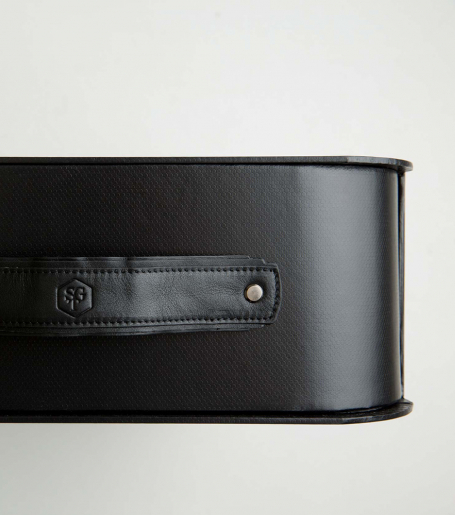 Miami Storage Box - Black