Each product in the range evokes characteristics akin to its namesake; our Shanghai stand references the city's urban dynamism, with its ability to enhance any room of the home.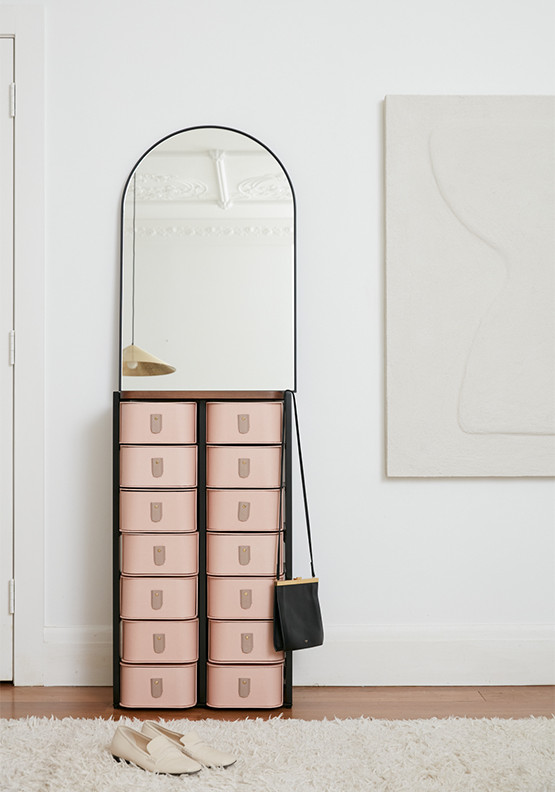 H92 x D32 x W52cm
Powder coated black aluminium frame with walnut timber top and 14 dense paper boxes in rose, finished with blush monogrammed leather pulls.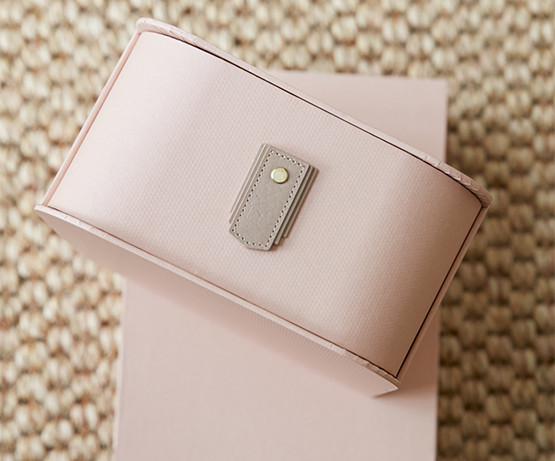 Limited Edition
Designed with 14 art-deco influenced rose boxes, the Shanghai Stand in Rose offers a luxury storage solution that is equal parts style and function. Featuring a black powder-coated aluminium metal frame with warm walnut timber top, and 14 limited edition rose boxes, this piece is a collectors item. Each box is crafted from dense, recycled board and hand-wrapped in Sagitine paper, finished with an embossed blush leather pull.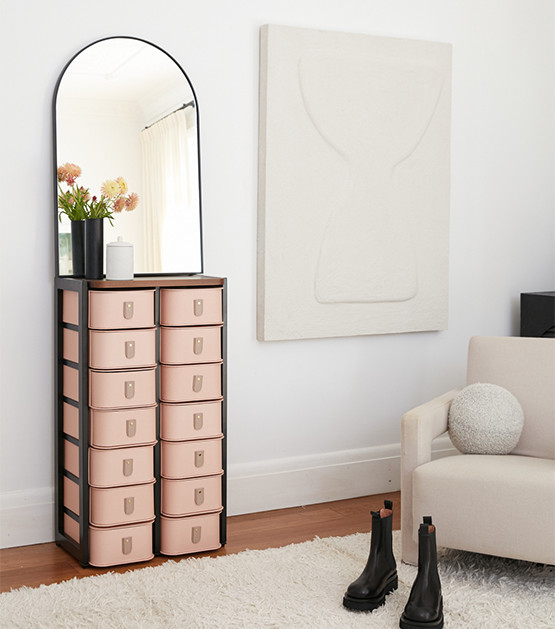 Shanghai 14 Box Stand - Black & Rose